Easter Resurrection Pack
These Easter Resurrection printables are to be used with children from 2 to 8.
Please print off as many or as few as you would like as many times as you would like. If you find any errors or typos please let me know. Download is below in 4 parts.
By Downloading you agree to the Terms of Use.
Graphics: Resurrection Part 1 and Resurrection part 2 from Melonheadz Illustrating and Doodles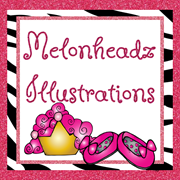 ADChoices by Google
ADChoices by Google
---
What Is In The Pack & Download Your Copy
Easter Resurrection Pack contains over 65 pages with some of the following:
3 part cards, Which is Different, Size Sequencing, Prewriting Practice, Matching Cards, Writing Pages, Coloring Pages, 4 Part Puzzles, 10 part Puzzles, Resurrection Matching, Color by Size, Pocket Cards, Writing words, Beginning Sound, Color the Story, Color the Patterns, and Pictures to tell the Story
Tot Pack contains 29 pages:
Basic Prewriting, Color the Robe, Color the Cross, Trace the Shapes, Easter Resurrection Matching, and Dot the Letter.
Easter Resurrection Pack Blank:
3 Part Cards, Beginning Sound and Pocket Cards.
Click on the files below to download your copy of the Dishes Pack. By Downloading you agree to the Terms of Use.
Looking for additional ideas check out my Pinterest board.
---
For help with pdf problems please read this post: Printables Help and Errors.